Sakuradutumi Sub Center
Let's learn the nature and history around "Sewari-tei" through the playing!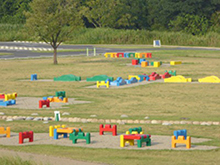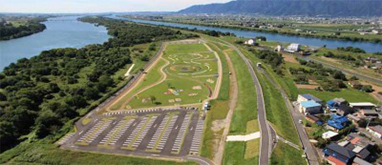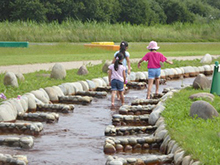 This park has various spots such as, "multi-purpose grass area", area for playing sports and holding events, or "Seseragi", water stream with a total length of about 200m that uses groundwater as the water source, expressing the flow created by the Krippen groin system. There is the area where you can have a barbecue, and you can enjoy the barbecue with your family and friends.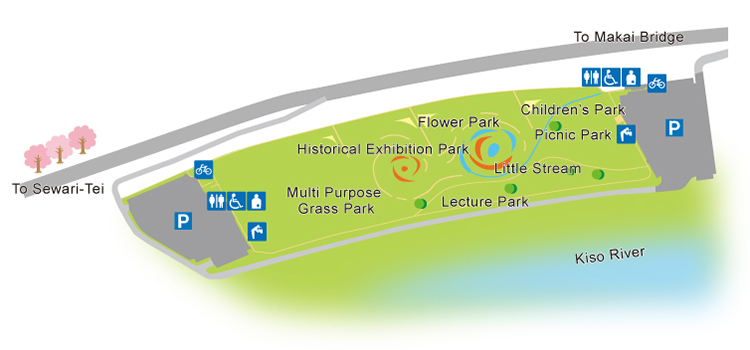 Admission
Free
Hours

April, May, June 9:30~17:00
July, August 9:00~18:00
September, October, November 9:30~17:00
December, January, February 9:30~16:30
March 9:30~17:00

Closed
Every 2nd Monday of the month(the following weekday if the 2nd Monday falls on a public holiday),
December 31, January 1
Parking
Free (450spaces)
Date of first open
March 21, 2015
Address
Kuwabara-cho,Hashima-shi,Gifu
Contact
Wild Nature Plaza
Tel : 0587-97-8722 / Fax : 0587-97-8723
Guides about Barbecue
Barbecue Area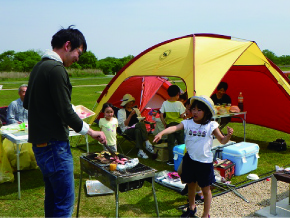 You can have a barbecue at "Chibikko Area", "Picnic Area" (except for some places) and "Lecture Area".
There is no reservation system, so please share and enjoy yourself. (Please take your trash home)
---
Event
Sewari-tei Sakura Festival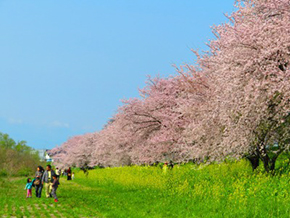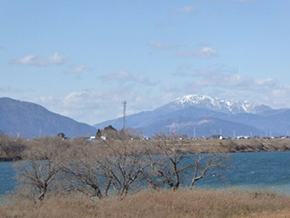 You can enjoy the row of cherry trees, which extends 2km and the view of Kiso River and Nagara River.